Launched in 2009, Strengthening Laboratory Management Toward Accreditation (SLMTA), a structured quality improvement program, teaches laboratory managers how to implement practical quality management systems in resource-limited settings using available resources. With a series of short courses and work-based improvement projects supported by site visits and mentoring, SLMTA is designed to achieve immediate, measurable improvement in laboratories. Since its launch, it has been implemented in some 617 laboratories in 47 countries worldwide.
---
Join the 5th SLMTA symposium
15 November 2021 | 9.30am-1.30pm GMT | Register for the event
The session is open to all and free of charge. You do not have to register for the ASLM conference to attend.
The symposium will:
Showcase examples from countries of how SLMTA has prepared them for the fight against the COVID-19 pandemic
Describe our adaptations and accomplishments during the pandemic for laboratory and lab-clinic interface programs
Explore implications of lessons learned to inform future program implementation
Unveil new SLMTA songs
Participants will learn:
Challenges, innovative design solutions, and facilitation tips when converting a traditional classroom-based curriculum to on-line learning that is as effective as the face-to-face training
Strategies to sustain and expand program implementation post COVID
Download the flyer [PDF, 226kb]
---
Vision

Better patient outcomes through sustainable quality laboratory systems and universal access to accurate, reliable, and timely laboratory results for correct diagnosis worldwide.

Mission

To transform the laboratory system by strengthening quality management systems aligned to international standards using a continuous quality improvement approach, and by fostering a quality culture based on excellence of services.

Goals

To implement the SLMTA/ SLIPTA* program and set laboratories on their path to accreditation as a measure to assure quality diagnosis, disease surveillance and outbreak response.

*SLIPTA - Stepwise Laboratory Quality Improvement Process Towards Accreditation
---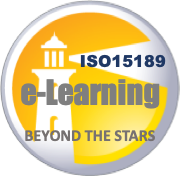 ABOUT THE COURSE
The SLMTA 3 curriculum is composed of four modules – QMS 1, QMS 2, QMS 3, and QMS4. Each module is further divided into sections and activities. The on-line version includes an off-line/self-study component (lecture recordings and homework assignments) and an on-line/live component, as well as optional office hours and peer support discussion forum. The total time for completing the mandatory components of the on-line curriculum is 75 hours, as opposed to 86 hours of delivery time in the classroom based version. | Access the course here